BERMAD Solenoid Valves-Female BSP Thread
Model: Bermad Valve – 210-2W-NC-M
Solenoid Control Valve with 2-way internal control & flow stem
BERMAD Valve Landscape 200 Series plastic control valves range from1/2" to 2" in size, in either globe or angle pattern.
These Solenoid Control Landscape Valves are Electrically operated, (24V/AC-2Way) control valves providing superior hydraulic performance, demonstrating state-of-the-art hydraulics and plastics technology.
 Range of closing springs
Self operated
Spring Loaded Elastomeric
Plastic Globe Hydro-Efficient Valve
Unobstructed flow path
Highly durable, chemical and cavitation resistant
Single moving part High flow capacity
Flexible Balances Diaphragm & Seal
Secures drip-tight closing
Fully opening
User-Friendly Design
Simple in-line inspection
we supply all irrigation and water control equipment irrigationuk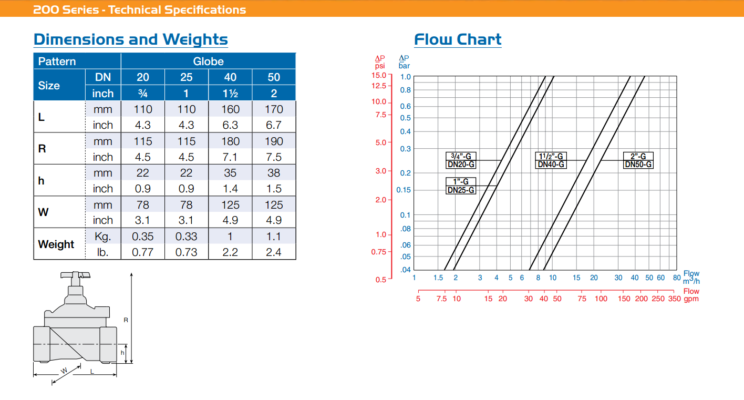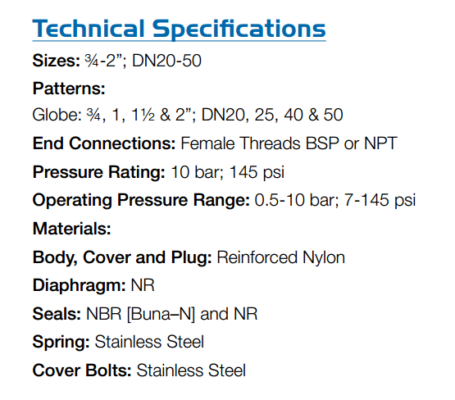 Irrigation UK, proud suppliers of Bermad Solenoid Valves.
If you have any questions
Please contact one of our Technical Sales team
We Welcome your questions