Majority of the irrigation systems comes with a detailed Pumping Equipment UK so the users can get its complete advantage for the longer duration. The variety in the equipment includes the pump spares, dewatering, impellers, pressure meter and much more.
The dewatering equipment is used to remove water from a volume of soil, solid material and liquid. Pumps remove liquid from the liquid volume, while dewatering equipment separates water from another material like soil or mud. The equipment needs to be made with durable materials. Having this information prior will help you to take the right decision.
For the removal of excess water or refilling the ponds, Garden Jet Pump in £150.80 works well with the suction delivery hose and camlock couplers
.
Maintaining the hygienic situation for the Swimming Pool is undeniable. With this Sta-Rite Pool pump type 5P2R/S5P2R, its high head impeller is designed to provide the maximum output. It consists of a special motor shaft. The inner parts are made from high- grade stainless steel and thermoplastic material.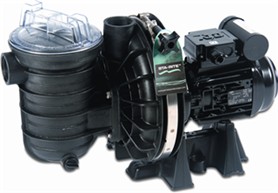 So before buying any pumping equipment, it is good to list down which kind of it is needed and why. This would help during your requirements' discussion with the supplier and will save your time and energy.
Irrigation UK is working closely with the recognized brands and distributors to serve its customers better. For selecting the right equipment for domestic or industrial use, do not hesitate to contact our technical team for complete guidance on the Pumping Equipment UK.
With 25 years of Technical experience, the highly efficient and experienced Team of 
is available to give an expert advice to any of your irrigation queries. Contact us from 8 am to 8 pm, Monday through Saturday and book an appointment to discuss your query. Our highly competent Team and Friendly Technical advisor will serve you till you are satisfied. For more information Free Delivery on orders over £99.00 Mob: +07768 347 274 Tel: +01284 753 865