Before we get into the details which water storage tank would be best for you, let us first understand what they are, what is their usage and then decide to pick the one that suits your need.
A water tank is a container to store water for domestic, industrial and agricultural use. Water tanks used to give storage of water for multiple purposes. For example, Drinking water, food preparation, household or at the workplace, irrigation agriculture, for plants and livestock, for agricultural farming, chemical manufacturing and for many other uses.
In developing countries, Water tanks are an efficient and effective way to store the clean water.
Types of Water Storage Tanks:
Water storage tanks are available in many shapes, colours or sizes. It can be vertical, horizontal, portable as well as underground. Plastics, steel, fibreglass, concrete, or stone are some of the popular materials used to make a water storage tank.  Nowadays, tanks in plastic are preferable due to its durability and lesser/no chances of rusting.
Why plastic? Because corrosion could occur in the water storage tanks made of steel, due to interaction with interconnected fittings, environmental corrosiveness and stray electrical current effect. Therefore, having an experts' advice in this field would be beneficial as well as cost-effective overall.
By knowing these small but vital details, it would be easier for you to make the right choice whenever you decide to buy water storage tanks.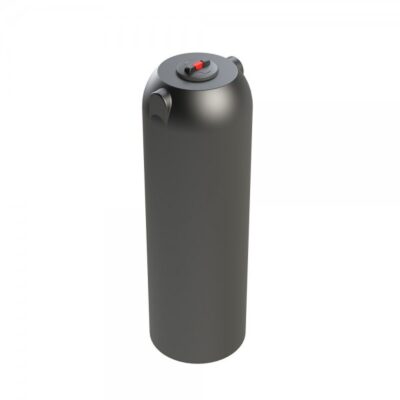 Enduramaxx: Enduratank 720 Litre Vertical Tank – Price Includes UK Mainland Delivery Charge. (150 gallon) £197.59
Our range of water harvesting tank, known as vertical or water storage tanks is best to provide the water storage elements for Rainwater harvesting system. Available in black, green and natural colour, upon request; these tanks can be designed in the colours of your choice.  Ranging from 150 litres to 90,000 litres, these tanks are available in 40 sizes, another best part is that framed support base can be manufactured too
ELBI: LDPE Water Tanks CH Horizontal
If you are looking to install a water storage tank for domestic use or small office, these horizontal water storage tanks would be one of your best choices. Ranging between £219.00 – £1,799.00, installing any of these would be a money saver in the longer run. Call our team and discuss if you want to check the sizes and material in person.
Our complete water storage tanks ranges are available at https://www.irrigationuk.com/?product_cat=&s=Water+storage+Tanks&post_type=product
is working towards all kind of water storage tanks, irrigation services, garden irrigation systems, water filtration systems in the UK, hence working closely with the recognized brands and distributor. Installing our systems and using its controllers are efficient and user-friendly.
With 25 years of Technical experience, our highly efficient and experienced Team is available to resolve all kinds of filtration, water tank installation. You can contact us from 8 am to 8 pm, Monday to Saturday and could book an appointment if you want to discuss the best water storage tanks types with an expert. Our highly competent Team and Friendly Technical advisor will serve you till you are satisfied.