Swimming Pool – Leaf Skimmer with Telescopic Pole 1.5mtr
Related products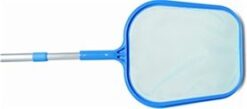 Swimming Pool – Leaf Skimmer with Pole Basic pole and Net.
MEGA: SB Pool Pumping Equipment UK Model: SB This pump is designed for medium sized domestic swimming pools. Low energy consumption, quiet running. Features: Connection: metric / imperial glue socket Overload protector IP55 protection NSK bearing Insulation: Class B Built in thermal protection Supplied including metric & imperial unions UK / DIN plug included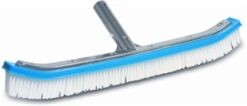 Swimming Pool – 45cm Brush with Aluminium backing Fits Standard Pole.